Account Strategist Google
If that's what you're searching for, whether it is for an existing Google account or a new one, we can help!
Whether your budget is a couple of hundred dollars or a million dollars per month our strategies will have a positive effect in your bottom line.
We provide highly detailed, technical optimization strategies for Google Ads (AdWords) accounts.
All strategies are customized to each individual client.
We do not use a one size fits all, automated process used by most Google Ads (AdWords) optimization companies/professionals.
Each strategy includes a detailed step by step guide to setup and optimize "Your" specific Google Ads (AdWords) account.
A detailed explanation of what, why and when is also provided with each Google Ads (AdWords) strategy.
Our prices are based on the size of the account and varies depending on the targets and goals of each client.
We work with budgets of all sizes and all industries, professions, services or products.
Expert optimization strategies for search, display, video, gmail, shopping and app campaigns.
Also included:
2 additional hours of phone support/consultation to answer any questions you may have, after we deliver.
If you select us to implement and setup the strategy created for you, we include an additional:
2 weeks of professional account optimization at no additional cost.
Account Strategist Google Professional
No pressure, no up-selling, no recurring payments, no hidden fees or costs, no guessing, no surprises.
Personalized service with the same Google Ads (AdWords) Expert from beginning to end.
All our Team members are pioneers in PPC Advertising and have created strategies for Google Ads (AdWords) since it started in 2000.
Google Ads (AdWords): The best marketing tool of every business.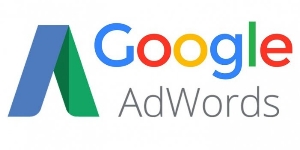 But it can also be a waste of money or even a total disaster.
That's where we come in.
Whether you're trying to generate new business, new clients or new sales, it can definitely be the best tool to reach your business goals when coupled with the right Google Ads (AdWords) Strategy.
Limited availability. We only take 4 to 6 clients per month.
Guaranteed 80% to 100% Google Ads (AdWords) Account Performance Grade on strategies created & implemented by us
17 years of experience creating successful Google Ads (AdWords) Strategies
Conservative pricing for our services
Highly competitive rates
We work with small and large businesses all across the united states.
Our strategies consistently deliver:
CTR's (click-through-ratio) much higher than industry averages
CPC's (cost-per-click) much lower than your competitors
Conversion rates higher than industry standards
ROAS Higher return on ad spend
ROI Higher return on investment
Are you our next client?
Please note that  first we will contact you by email to schedule your 1-on-1 phone consultation at a time that works for you.
Please keep an eye on your email inbox because we will be in touch shortly.
No pressure, no up-selling, no recurring payments, no hidden fees or costs.
IN-DEPTH ADWORDS EXPERTISE
The Holy Grail of Google Ads (AdWords). We provide detailed analysis, recommendations, and complete explanation of what to do when for best results. Techniques exclusive to multi-million dollar budget accounts are now available to you.
TARGET THE RIGHT AUDIENCE
Thousands of dollars are wasted in clicks that never convert. Our strategies are created to reduce, if not eliminate, wasted spend using Programmatic Automation to target the right audience "personas" across the various touch points of the customer journey.
MAXIMIZE ROI
Every dollar matters and we take that into consideration when we create a strategy. It is important to apply your budget to what delivers the best results. Extensive research is performed with that in mind so you can reap the highest possible return on ad spend.
PROTECT YOUR INVESTMENT
Whether you are self-managing your Google Ads (AdWords) account, have an in-house Google Ads (AdWords) professional or outsource to an agency, you need to know if your money is being well spent. Knowledge is power and we aim to empower you!
Think of us as your "Due Diligence" Team.
Knowledge is power and we aim to empower you!
We create Google Ads (AdWords) Strategies with no strings attached. This means you are free to use it as you see fit. You are not required to hire us to do the implementations and optimizations or manage your accounts.
...not to say that we don't welcome the job if you prefer to have us do it.
Plus we won't break your bank like the other guys. We offer very competitive rates on the services we provide.
We can definitely fast track the results and deliver a Google Ads (AdWords) Strategy customized to your specific needs and goals that works like a blueprint for Google Ads (AdWords) success.
* Deployment and Optimization Strategies for Google Ads (AdWords) Accounts are essential for all available options.
Account Strategist Google